'Understand and Guide the First-Time Boat Shopper' is the first course in the series
Grow Boating and the Marine Retailers Association of America (MRAA) are teaming up to educate boat dealers on how to convert first-time boat shoppers to buyers with a three-part online course.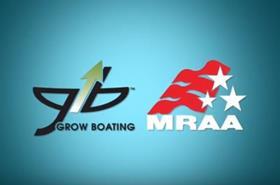 'Grow Your Dealership with First-Time Boat Buyers' is the result of the Discover Boating comprehensive report on 'Tomorrow's Boat Owner', sharing the insights gained from its in-depth research into first-time boat buyers. The report also outlined strategies that can help to reverse a decline in first-time boat buyers.
"The research we've conducted suggests there is tremendous opportunity for those businesses who understand the first-time boat shopper and can use that understanding to lead those shoppers on a customised path to purchase," said Carl Blackwell, president of Grow Boating, in a statement.
During the first course in the series – 'Understand and Guide the First-Time Boat Shopper' – boat dealers will learn the process first-timers like to use to buy and how they can apply that information to attract more first-time boat shoppers into their dealership.
"These powerful online courses will lead dealers and their employees through the steps to put this research to work. The way we see it, education is only worthwhile when it's capable of delivering real results for those who invest their time in learning," said Liz Walz, vice president of the MRAA.
This series of courses is the first time the Discover Boating research findings have been transformed into dealer education specifically designed for the way the brain learns and made available to the entire industry.