DBX to serve as a 'hub' for boaters
As the US boat show gets underway in earnest this week, the National Marine Manufacturers Association (NMMA) is launching a new Discover Boating Experience (DBX) that will be part of the trade group's six regional boat shows.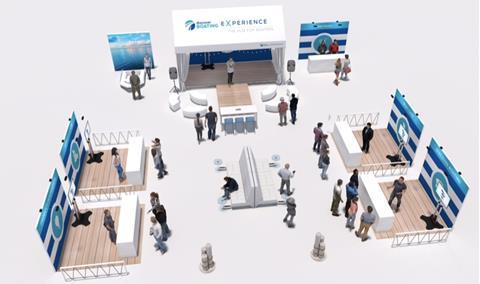 With its debut at the Chicago Boat, RV & Sail Show, DBX will serve as the "Hub for Boaters," and include speakers with inspiring on-water adventures, workshops on boat care and how to buy a boat, one-on-one advice, conservation and innovative products and technology. DBX will also offer a seating lounge where guests can relax, charge their phone, take photos at the social media wall and find inspiration for on-water adventures, plus enjoy live music on the weekends.
DBX partners include ASA Electronics, West Marine and Syntec Industries, and in addition to Chicago, will appear at the Atlanta, Baltimore and St, Louis boat shows later this month, and the New England and Atlantic City boat shows in February.