US$30,000 in funding available to support initiatives that increase participation in boating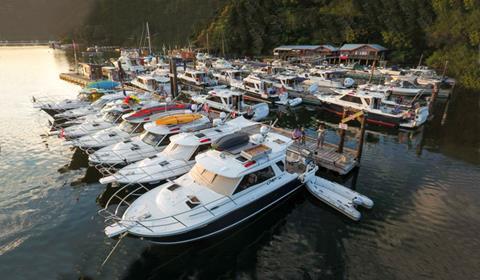 The Seattle, Washington-based Northwest Marine Trade Association (NMTA) has announced that it will begin accepting applications for its 2020 Grow Boating grant program on August 1, 2019.
The annual grants are being awarded through the NMTA's Grow Boating program, and support non-profit initiatives which aim to increase participation in boating in the region, either through attracting new people to try boating or encouraging existing boaters to take to the water more frequently.
This year a total of US$30,000 has been allocated to support this initiative. Grant applications will be accepted until October 1, with successful applications announced in December and funds distributed in the spring of 2020.
"Our efforts and programs have reached more than one million people since 2003, and we're excited to grow boating in the Pacific Northwest," said Mark Yuasa, director of the NMTA's Grow Boating initiative. "We're very pleased to be able to continue supporting non-profit groups who share our mission of getting more people out on the water or introduced to the joys of boating."
The NMTA is the largest regional marine association in the US, representing more than 700 companies including boat dealers, boat brokers, marinas, boatyards, manufacturers, retailers and suppliers of boating accessories and services.
The Grow Boating initiative is funded by a portion of space rental fees collected by the association at its Seattle Boat Show each January. Since 2003, the organisation has spent more than US$1.6m on promoting boating in the Pacific Northwest region through a variety of programs.