YATED Fairs A.Ş., an organization of Yat and Tekne Industries Association YATED, one of the largest NGOs in the industry. Bosphorus Boat Show Sea and Bosphorus Boat Show Land, the 'its own Fair Brand', signed a Strategic Co-operation Agreement covering 2022-2025 with ED Fair for the Land fairs.
We plan to organize our Bosphorus Boat Show Land Fair at the IFM Istanbul Exhibition Center, Istanbul's largest exhibition venue. initiatives have been made for 2023. Our fair will be held in 8 halls with gross 85,000 m2, net 35,000 square meters of participation.
The Bosphorus Boat Show Land will be held in cooperation with the Fuar Company YATED Fair and the ED Fair in the 8 halls of IFM, Motoryacht, Sail, Catamaran, Surat boats, Bot, Sports Boot, Boat Engine, Boat Equipment and Accessories, Marine motorcycle, Sea toys, Diving Materials, Fishing Materials, Marinas, Leasing and Insurance organizations will participate with banks, etc.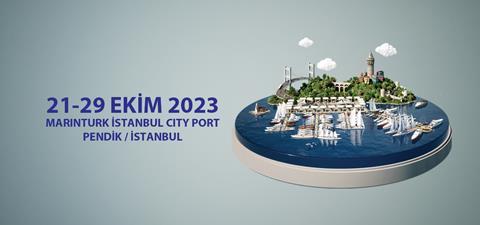 DETAILS
Exhibitors: 250+
Visitors: 65,000
Hours: Daily 11:00 – 18:00
IFBSO Member: No
Venue
Cryptom Bosphorus Boat Show / Sea Marinturk İstanbul City Port / Pendik,
Osphorus Boat Show / Land IFM-İstanbul Expo Center / Yeşilköy