New educational partnership aims to fill vacant tech positions in marine and power sport industries
Outboard engine manufacturer Evinrude has partnered with Racine, Wisconsin-based Gateway Technical College to establish the BRP Evinrude Technology Institute.
Located within the college's Technical Building, the BRP Evinrude Technology Institute aims to address a growing skills shortage in the US as demand for qualified technicians in the marine and outdoor power products industry climbs. The new educational lab will provide students with training on modern engines, outboard motors, motorcycles, personal watercraft and other equipment donated by Evinrude and parent company, BRP.
"The marine industry needs young, talented technicians," says BRP Marine Group president, Tracy Crocker. "There is a lack of awareness of the ample opportunities in our field that Evinrude's new partnership with Gateway will help to address.
"Through the BRP Evinrude Technology Institute, students will not only develop a better understanding of the array of career options available to technicians but will develop the necessary skills to help them succeed as marine technicians. Our goal is to help solve our technician shortage while also creating more jobs and contributing more to the local economy."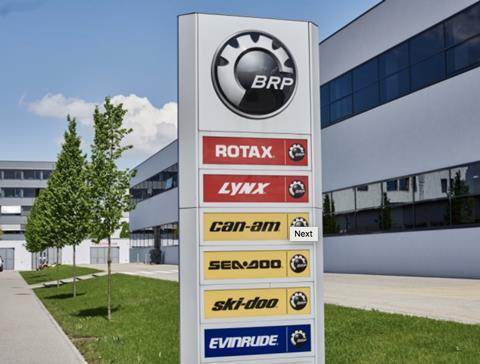 Students in Gateway's Motorcyle, Marine and Outdoor Power Service Technician technical diploma program will train in the new lab. Service technicians in this field maintain, diagnose, and repair two- and four-stroke engines, hydraulics, outboard and inboard engines and transmissions. Engines include those such as boat motors, motorcycles, ATVs, boats and personal watercraft.
"We are excited to partner with Evinrude to build a skilled workforce for the marine and outdoor power technician industry," says Gateway Technical College president and CEO Bryan Albrecht. "The advanced technical skills need to repair today's outdoor power equipment is dependent on partnerships to support our students with technical expertise, equipment and career opportunities."