Strong powersports and boat gains partially offset by lower outboard revenues
Sea-Doo personal watercraft and Evinrude outboard engines parent company Bombardier Recreation Products (BRP) released its 2019 second quarter financial report on Thursday with mixed results.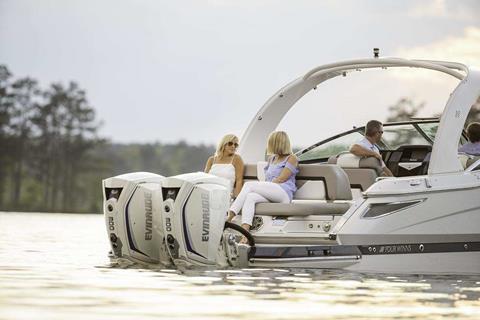 The Valcourt, Canada-based company reported gross revenues of CAD$1,459.5m for the quarter ended July 31, 2019, marking a gain of $252m or 20.9% over the $1,207m reported for the previous Q2. Increases in sales volumes for both seasonal and year-round products are attributed as contributing to the strong revenue growth.
Gross profits were reported to have increased by $47.7m to $327.8m for the second quarter (including $4.0m attributed to positive currency exchange rates), representing a gain of 17.0% over the $280.1m reported for the previous Q2. Operating expenses for the period increased by $40.6m to $217.9m, attributed in part to Alumacraft Boat Co. and Triton Industries, Inc. operating expenses. The higher costs pushed gross profit margins down by 70 basis points to 22.5%, from 23.2% reported for the second quarter of 2018.
Overall revenues from BRP's marine segment decreased by $2.4m in the second quarter to $126.4m, representing a decline of 1.9%, compared with $128.8m reported for Q2 2018. BRP notes the decrease was "mainly due to a lower volume of outboard engines sold" and partially offset by revenue gains realised following the acquisition of its Alumacraft and Triton boat companies. According to BRP North American outboard engine retail sales "decreased on a percentage basis in the low-30s range" compared with the previous second quarter.