Outdoor World to represent AB's entire portfolio of RIBs in Antigua, St Lucia and Dominica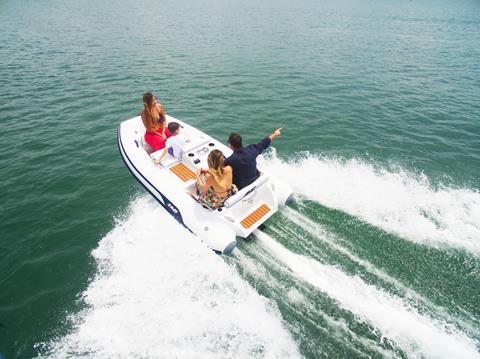 AB Inflatables has signed an agreement with Outdoor World to distribute its entire RIB portfolio in St Marteen, Antigua, as well as St Lucia and Dominica.
"We are pleased to offer our wide range of products in these regions through Outdoor World," says AB marketing manager Jaime Cristancho. "We are confident that our fibreglass and aluminium RIBs are in the best hands and in a joint work we will keep the brand as the preferred option for sailors and customers in general."
Outdoor World is led by Robert Shoul, who has more than 12 years of experience in the marine business. "Outdoor World is very happy to be part of AB Inflatables team and we are confident that we will succeed keeping the premises of quality, performance and unparalleled service," Shoul says.
AB Inflatables claims to be the only RIB manufacturer to cover all segments of the inflatables market – fibreglass boats, aluminium and jet tenders. The company is based in Colombia.