Colombian RIB manufacturer chooses Nautica Ponte Magra to represent its entire AB range in Italy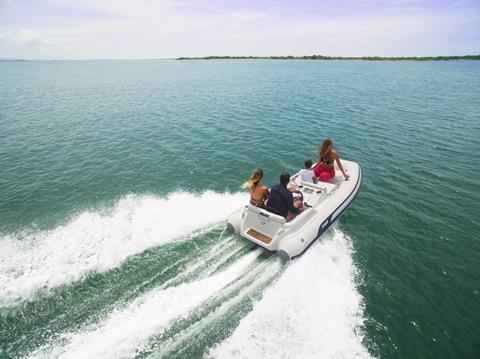 Colombia-based RIB manufacturer AB Inflatables has chosen Nautica Ponte Magra to serve as its new Italian dealer. The company will represnt AB's entire product line, including its recently introduced ABJET jet tenders, in different regions of Italy.
The official agreement was signed just weeks after the 2018 METSTRADE Show in Amsterdam last November. With this new dealership, AB Inflatables continues its expansion in the European boating market.
"We are pleased to offer our products in one of the most important boating markets in the world," says AB marketing manager Jaime Cristancho. "We are confident that our fibreglass RIBs, aluminium RIBs and our recent jet tender line, ABJET, will be very well received due to our high quality, attention to detail, customisation capability, versatility and almost 50 years of experience in the industry."
Nautica Ponte Magra, a company headed by Massimo Grassi and Paolo Grassi, has more than 25 years' experience in the marine business, offering some of the best brands available in the market to Italian boaters. The company also has an e-commerce business unit where customers can also buy their products.
"We are very glad to be part of AB Inflatables," says Massimo Grassi. "We already started to develop the entire AB line in Italy and we are confident that we will succeed."
As part of this brand development, Nautica Ponte Magra will be at Versilia Rendez Vous Viareggio in May, followed by the Genoa International Boat Show in September.