Thomas H Connolly & Sons will represent coatings manufacturer in north-eastern US and eastern Canada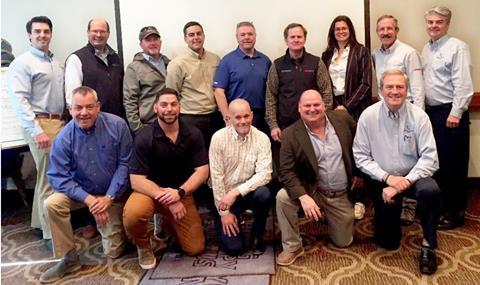 Arnhem, Netherlands-based yacht finish manufacturer AkzoNobel has named Thomas H Connolly & Sons to represent its yacht coatings products in eastern North America.
"Partnering with Thomas H Connolly & Sons is a great opportunity for both ourselves and our customers," said Andrew Lillos, US northern sales manager for yacht coatings at AkzoNobel. "By increasing our presence, this partnership will allow us to better serve our existing customers in the US and Canada, as well as forge new and exciting partnerships throughout the region."
The Wyckoff, New Jersey-based rep firm will handle the AkzoNobel line for both OEM and aftermarket accounts.
"With five passionate representatives already engaged in communities from Virginia to the Canadian Maritimes, we specialise in building solid relationships with dealers and builders," said Thomas H Connolly & Sons vice president, Kevin O'Brien. "We are thrilled to be working with AkzoNobel to provide an even better experience to customers of the Awlgrip and Interlux brands, while also helping to expand their existing customer base.