Marine audio manufacturer to continue as supplier of choice to independent boatbuilder group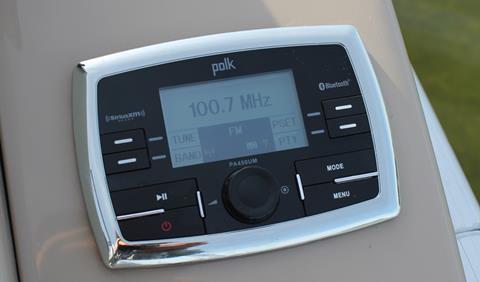 Elkhart, Indiana-based marine audio equipment manufacturer ASA Electronics announced on Friday that the company has renewed its existing supply agreement with Independent Boat Builders Inc (IBBI), a US-based buying consortium consisting of 18 independent boatbuilders representing 36 different brands.
Under terms of the agreement, ASA will remain a preferred supplier of marine audio equipment to IBBI members through the 2020 model year. The company has enjoyed IBBI Supplier of Choice status since 2013 with its Jensen Marine, Marine Audio, Polk Ultramarine and Klipsch Marine brands.
"ASA Electronics has been a very good partner the past six years," said IBBI president, Tom Broy. "They have a great lineup of products from entry level to higher-end that makes them a very valuable option for our members."
The contract renewal is an important one for ASA, which saw its position as a supplier of audio equipment challenged earlier this year when IBBI also selected Garmin Ltd's Fusion audio brand as a supplier of choice. That four-year deal provides IBBI members with access to Fusion's entire product portfolio through 2024.
As the largest independent buying consortium in the US boating industry, IBBI says its members cumulatively sell more boats in the US than any other entity, representing up to 25% of the recreational boating market.