Spanish builder presents update at Cannes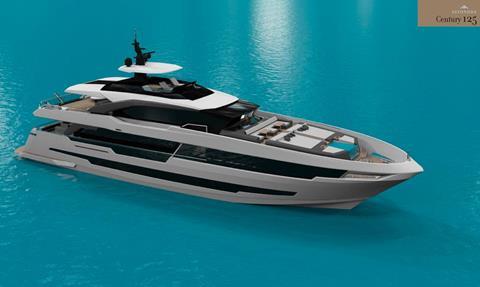 Spanish yacht-builder Astondoa is planning to introduce three new models for 2020, one in each of its three composite model ranges. They are the 377 Coupe, 82 Flybridge and 125 Century.
Astondoa's sales are focused on the Americas and Europe and a new dealer has been appointed to cover a number of US areas. This was part of the company's update presented at the Cannes Yachting Festival 2019.
The new US exclusive dealer is Rick Obey Yacht Sales, which is responsible for selling Astondoas in the northeastern states, the west coast and Florida, with the exception of Miami Dade and Monroe Counties.
In Europe Astondoa has dealers in France, Spain, Croatia, Italy and Russia. Astondoa commented: "This appointment reinforces the international growth plans. The addition of Rick Obey Yacht Sales to our dealer network will allow an increased market share, as well as provide a more robust distribution and service organisation to better serve our current and future customers."
Jaime Cortecero, Astondoa's sales director, told IBI: "We build around 15 to 18 yachts a year depending on length. Currently our sales go 60% to the Americas and 30% to Europe. We are interested in other markets such as Asia but this is for the future."
The new Astondoa 125 Century will join the 100 Century and 110 Century, making up Astondoa's composite superyacht range. The first two hulls are in build with completion of the first due early next year. This will be a tri-deck vessel offering five or six cabins and, as with other models in the company's ranges, customisation opportunities.
Cortecero hinted that the 125 Century is possibly as large as Astondoa might build, as the shipyard where they are built has a limit of 41m (135ft). "We might next do a 90 Century model but this is in the future," he said. Two 110 Centurys have been ordered and a third is in build.
In respect of the Coupe range, which are Astondoa's sporty models, for 2020 there will be a new 655 Coupe and an outboard version of the 377 Coupe. The new 655 Coupe will feature new exterior and interior design. Highlights include large side windows, a main deck galley and spacious owner's stateroom. Two guest cabins with ensuite bathrooms complete the boat's night-time area. It will launch at the Miami show in February next year.
The 377 Outboard Coupe will include triple 300hp Mercury or Yamaha engines and an optional joystick. The interior design of the inboard version will be retained, but with greater use of storage space. This new model will be on show at the 2019 Fort Lauderdale show.
The 82 Flybridge will launch at the 2020 Palm Beach show and will include large windows and four cabins with options on main deck lay-outs. This new model will, Cortecero suggested, complete Astondoa's Flybridge range which also includes 66 and 52 models.
Astondoa employs 145 workers at its three shipyards plus over 20 subcontracted electricians. Its Santa Pola facility near Alicante features a 300-tonne travel lift.