The Finnish firm was the only European boatbuilder to be honoured this year in Miami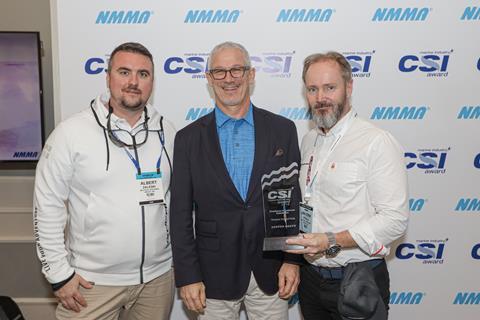 Some 62 boat and engine manufacturers picked up a 2019 NMMA/CSI Customer Satisfaction Index Award at the Miami Boat Show last week for excellence in customer satisfaction.
Of the winners, Finland's Axopar Boats was the only European builder to be honoured amongst all other NMMA applicants.
The NMMA/CSI Award is based on information provided by customers purchasing a new boat or engine during the period between January 1, 2019 to December 31, 2019.
Some 158,335 US customers were surveyed in the process, which recognises companies who have achieved an independently-measured standard of excellence of 90% or higher in customer satisfaction over the past year. The criteria included overall product satisfaction, aftersales ability and warranty satisfaction.
"The NMMA/CSI Customer Satisfaction Award is another great accolade for the Axopar team back home and for our USA dealer network; it's another milestone in our journey and wherever and whenever we innovate, our superb dealer network clearly understands and continue to deliver our goals," says Jan-Erik Viitala, Axopar's co-founding partner.
Roger Moore, managing director of Nautical Ventures, Axopar's key dealer in Florida, adds: "The American buyer has fallen in love with Axopar's incomparable performance, amazing versatility and progressive good looks. Winning the NMMA CSI Award has confirmed that Axopar has a long and successful future ahead."
To see the full list of NMMA/CSI Award winners, click here.