Italian boatbuilder will exhibit an Azimut S6 during New York Design Week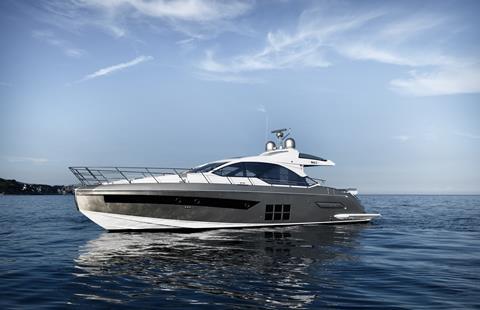 As part of its 50-year anniversary celebrations, Italy's Azimut-Benetti Group is planning to display an Azimut S6 motoryacht in New York's Times Square next month – one of the yacht builder's five most-significant cities in which it does business.
The Azimut S6 is the largest yacht in Azimut's portfolio that Times Square is able to host. It will be presented during New York Design Week, from May 10-22, as a real design object in collaboration with Design Pavilion and NYCxDesign.
On-site activities will include an 'Impact Summit' on May 13 at 10am to discuss innovations in sustainability, and a 'Design Talk' on May 14 at 6pm dedicated to the relationship between design and art.
There will also be edutainment activities for children in collaboration with One Ocean Foundation and an international competition for young and talented designers who are invited to project a 10m boat.