EP Barrus and SailForce to replace Marathon Leisure as Barton's UK representative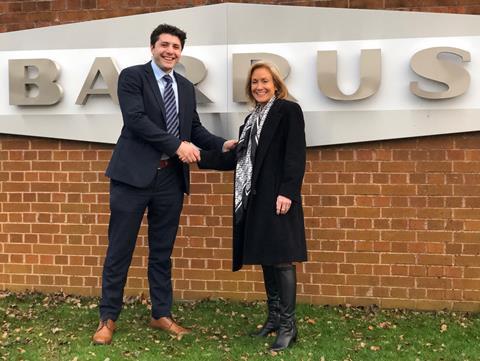 UK-based deck hardware manufacturer Barton Marine has chosen EP Barrus and SailForce to distribute its products in Britain, effective March 29.
The new partnership looks to build on Barton's current market position and provide ever-increasing levels of technical support, customer service, stock availability and merchandising improvements for in-store presence, says the company.
Barton was previously represented in the UK by Marathon Leisure, which will continue to fulfill existing orders placed with them until the March 29 handover.
"Having spent time with the Barrus and SailForce team, I am excited about their approach to distribution and the benefits of having a sales team with keen sailing skills and technical expertise for our customers across the country," says Barton MD Suzanne Blaustone.
"We would like to thank Marathon Leisure for being a valuable partner over the last six and a half years and wish them all the best for the future."
An extensive inventory of products from the Barton range will be stocked at the Barrus warehouse in Bicester, Oxfordshire, supported by an online ordering platform that provides visible real time stock figures for trade customers.
Barrus and SailForce are both UK companies committed to high-quality service levels. Following a detailed training program, the SailForce team will assist with all deck hardware requests, backed up by the Barton technical team in Whitstable, Kent.
The merchandising service provided by SailForce is available to help chandlers present product better for retail sales, ensure that in-store banners and instruction information is available and assist with online stock checks before ordering.