Factory workers teamed up with HR to sell the benefits of working for the French builder
Beneteau has devoted a special stand at the Paris Boat Show this week to help recruit new workers. In a drive to hire 500 additional staff, the company is launching a meet-and-greet initiative to attract much-needed production workers among boating enthusiasts attending the show.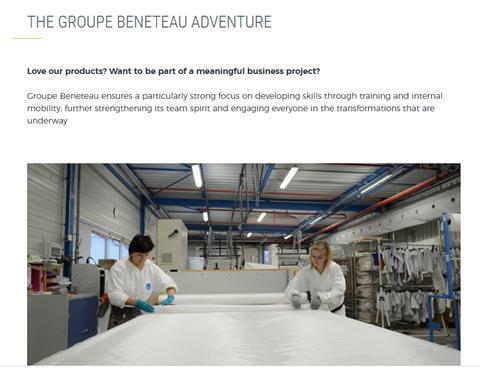 The stand is being manned by employees already involved in laminating, engineering and final assembly functions within the company alongside HR executives. This novel initiative aims to attract people with an interest in boats, who are visiting the show to become involved in the industry on Beneteau's shop floor.
The Beneteau Group already employs 7,500 people, primarily in France, the US, Poland, Italy and China, with approximately 500 of these added since September 2017 when it launched a major effort to hire and train more than 650 employees. Like many builders across the industry, Beneteau has struggled to find sufficient skilled labour to staff expanding production capacity over the past year.