Royal van Lent commissions VABO to build superstructure and mast of new yacht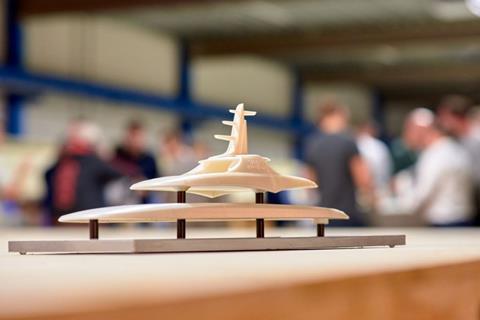 VABO Composites of the Netherlands is building one of the largest composite arrangements ever in the superyacht industry: the superstructure and mast of a yacht of Feadship member Royal Van Lent.
It will hold two decks totaling 800sq m (8,611sq f.) which equals almost two basketball courts.
Royal van Lent has commissioned VABO to do the concept-engineering, calculations, mould design and building all elements up to the stage where everything is ready for installation and final painting.
To save weight, it will make the mast, the roof and the two decks from composite. The first moulds are ready, says VABO Composites.
Part of this project will be realised by VABO's new robot on a track.
VABO Composites' expertise lies in the manufacture of superyacht radar masts that hold navigation electronics and circuitry as well as engine exhaust systems. Normally built from aluminium, these composite masts provide good structural performance, resist corrosion, help lower a yacht's centre of gravity on save weight, at times of up to 50%.
Based in Emmeloord, Netherlands, VABO Composites designs and builds a range of composite structures for the maritime, industrial and architectural sectors. It started out in 2001 working on small marine projects and mobile TV broadcast antennas.