Charles A Perry Company to represent BGI's smart switches and sensors in several US states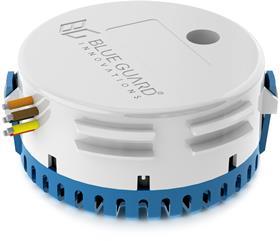 Blue Guard Innovations (BGI) has appointed Charles A Perry Company as its manufacturers' representative for the BGI range of smart switches and sensors as well as the BG-Link & IoT Marine Gateway products on the US eastern seaboard, southern states and the US Midwest.
"Charles A Perry Company has all the right ingredients to be an important part of our sales force in this region," says BGI's director of global sales Alan Brown. "Their experience and intimate knowledge of the marine industry working side by side with OEMs and aftermarket distributors will prove to be a valuable asset to the continued growth of the Blue Guard Innovations brand."
BGI's patented range of solid-state smart switches and sensors detect oil and fuel as well as water in the bilge and engine compartments, preventing them from accidentally discharging overboard.
The flagship product in the range, the BG-One, picked up an Innovation Award in the Mechanical Systems category at IBEX in October and received a DAME Special Mention in the Machinery, Propulsion, Mechanical and Electrical Systems and Fittings category at the METSTRADE Show in Amsterdam this month.