San Diego Marine Exchange to distribute the company's marine sensors in Southern California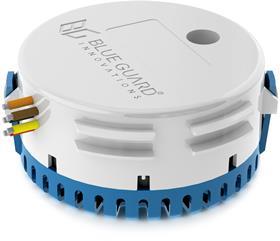 Blue Guard Innovations (BGI), a US-based marine sensor manufacturer, has chosen San Diego Marine Exchange as its new distributor for Southern California.
BGI's patented range of solid-state smart switches and sensors detect water as well as oil and fuel spills in bilge and engine compartments, preventing them from accidentally discharging overboard.
"With San Diego Marine Exchange as our distributor, we strengthen and increase our presence and improve service to our customers in a key recreational and commercial marine region that extends all the way across the southern US border to Mazatlán, Mexico," says Alan Brown, director of global sales for BGI.
The BGI range includes the BG-One Smart Bilge Pump Switch, winner of a 2019 Pittman Innovation Award. It also picked up an Innovation Award at IBEX in October and received a Special Mention at the DAME Design Awards at METSTRADE in November.