MCP Yachts says it sees a great future for sailboats in Brazil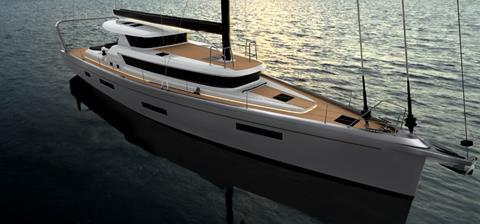 With the Brazilian economy heating up, local boatbuilders are targeting innovation in an attempt to deliver world-leading yachts that are different from the rest. This is the case with MCP Yachts, whose latest project is the 20m Global Exp 66 sailboat.
MCP says it is betting on the growth of the Brazilian market and believes the segment has matured to the point that it now seeks the concept of a "maintainable" yacht.
The full aluminium Global Exp 66 sailboat was developed by Team MCP and supported by engineers Damien Chaves and Manoel Chaves, two generations of sailors. They said the Brazilian market is proving to be very interested in the new model, with contracts already signed for delivery in Brazil.
It is worth mentioning that the Global Exp 66 was designed for both national and international markets.
"We see a great future for the sailboat market in Brazil," says the company. "Sailboats will always be the most efficient hybrid-powered vessels on the planet, and today they are experiencing a new technological revolution with the development of lighter, faster and more resilient boats."
MCP believes that the concept of the sailing yacht is the answer to the question of sustainability and the hybrid vehicle concept. An aluminium hull lasts forever, will not deteriorate, absorb water or perish in a fire.
A market leader in South America, MCP Yachts has been responsible for building the largest aluminium yachts in the region. The company has created over 250 custom designs for pleasure and service boats. Production is 70% domestic and 30% international, mainly to the US and Europe.