Dos Marine to serve as official dealer for Tethys and FS Yachts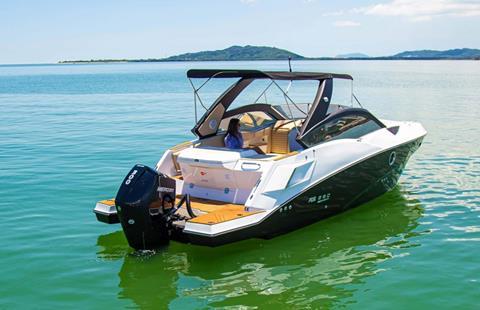 Two Brazilian yacht brands, Tethys Yachts and FS Yachts, have entered the Turkish market in response to rising demand.
Effective immediately, Istanbul-based Dos Marine is the official dealer for both brands in Turkey as well as North Cyprus.
The demand for boats from 8m-12m is said to be rising rapidly in Turkey, creating difficulties for local yacht producers trying to meet customer requests on time. Dealers are increasingly turning to foreign brands.
Tethys Yachts, a member of the American Boat & Yacht Council (ABYC), offers a range of motoryachts from 10m-17m (31ft-54ft) and FS Yachts has been producing speed boats since 1998.
Orhun Şenturk, founder of Dos Marine, is a board member of YATED (the Turkish Yacht and Boat Industry Association) and has been its secretary general for the past six years. He is also Turkey's representative in ICOMIA (International Council of Marine Industry Associations) where he sits on the 'Grow Boating' and 'Boat Show' committees.
Şenturk says that the price advantage and quality are the driving forces behind representing the two Brazilian brands in Turkey
Dos Marine is also the dealer of Italian lobster brand Toy and Spanish yacht brand Rodman. In the future, the company hopes to grow its presence in the Cyprus yacht market, as summer is longer there – a big advantage for yacht tourism.

IBI's premium information service draws on more than 50 years of reporting, 38,000 archived articles, and some 20 correspondents around the world to provide industry intellegence on established and emerging markets, key companies and industry players, business insights, and essential statistics. Subscription required: www.ibinews.com/subscribe