'Waves of Change' theme defines new directions for Canadian fibreglass boat builder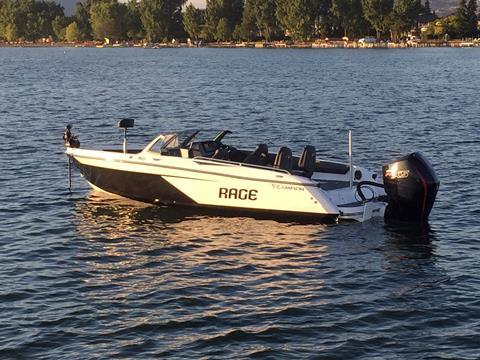 Canadian fibreglass boat builder Campion Marine kicked off its 2020 model year with a new logo, a new line of fibreglass multi-species fishing boats, new glass dash technology and a sneak preview of future models presented in virtual reality at its annual dealer meeting and new product launch held in Kelowna, British Columbia from August 25-27.
"Campion has never, in its 46-year history, come to a dealer meeting with so much to present its dealers with," said Campion's director of sales and marketing, Brian Milligen. "For the dealers, it was a bit like two days of drinking from an information fire hose."
Campion has announced a number of changes since the company was acquired last October by KV Private Equity. Over the ensuing 11 months the company has implemented numerous executive changes including the hiring of Milligen as sales and marketing director and the appointment of Neil Gilbert as Campion's chief designer. The launch of the company's new logo – providing an updated, contemporary look – supports the wave of changes taking place at the venerable boatbuilder. Indeed, 'Waves of Change' was the theme for its 2020 dealer event.
Perhaps the biggest news greeting dealers attending the annual meeting was the launch of Campion's all-new Rage R22 multi-species performance fishing boat, featuring Campion's next-generation APEX2 hull, three-part interlocking unibody fibreglass construction, a full-width swim platform and extended engine mounting system.
The R22 marks the company's first entry into the lucrative multi-species fishing boat category and is described as the first model in what will become an entirely new family of performance fishing models. Production is scheduled to begin in December.
The company further committed to launching 23 new models over the next five years, with future introductions to be scheduled quarterly starting in January 2020.