Parsun has expanded its range and volume
Chinese outboard engine manufacturer Parsun has come quite a way since it became part of the Chinese, A-share listed public company Eastern Precision in 2015, of which it is now a fully owned subsidiary.
Speaking to IBI at the recent METSTRADE show, the company reported very positive feedback from its customers on the strength of dramatic quality and reliability improvements after rectifying three serious issues the engine maker previously acknowledged.
As the largest Chinese outboard manufacturer – both in terms of exports and domestic markets – Parsun is the only domestically-owned company to offer a product line ranging from 2hp-90hp, with all the latest EPA, DNV, SOLAS and SONCAP regulatory certificates. The most recent model news is that Parsun will be expanding its horsepower line-up with the introduction of a 115hp model in 2019.
Meanwhile, Parsun's EFI models launched last year include the F40/50/60 EFI engines and the F20A/15A. It also claims to produce the world's smallest EFI outboard model – the F6A. Parsun also manufactures a range of four stroke outboards from 2.6hp to 25hp, two stroke engines from 3.6hp to 85hp and electric outboards from 5hp to 25hp.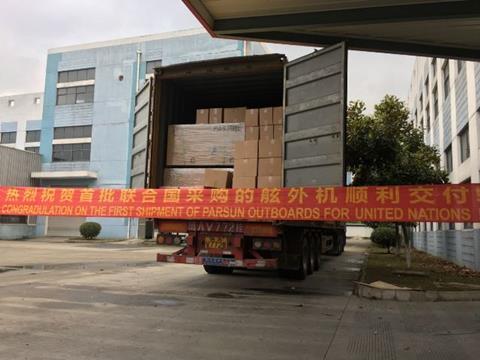 A recent news release revealed that Parsun was successful in selling a quantity of its 60hp EFI engines to the United Nations after a rigorous tender and selection process.
Parsun's Suzhou plant, which is located 60 miles northwest of Shanghai, started limited production in 2003. It now covers 60,000sq m, employs 400 staff, and has a declared maximum annual production capacity of 180,000 units, providing plenty of scope to expand from current production levels.
In total, IBI has identified some 10 brands of outboard engines being manufactured in China, with Parsun and Hidea being the leading companies other than the long-established, Brunswick-owned Mercury plant, which is also located in the Suzhou district.