The Italian stabilisation specialist has added five new centres in Europe and Asia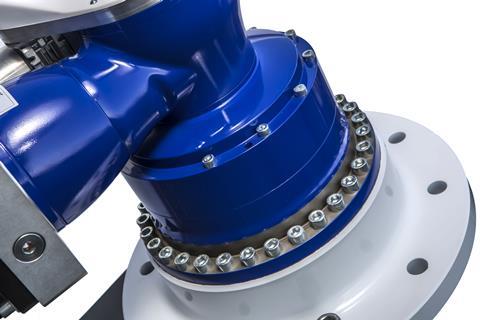 Pisa, Italy-headquartered CMC Marine has expanded its global network of service centres with new members serving Italy, Spain, Cyprus, Hong Kong and the Philippines.
The network offers customer care and aftersales to support CMC, a long-established manufacturer of stabilisation systems, rudders and bow thrusters for yachts and passenger ships of over 16m (52ft) in length.
The five new centres all took part in the recent third CMC Marine Service Convention and, as with all the marine service centres, the new additions will furnish customers in their local areas with assistance and services, as well as being able to sell and install retrofit projects. At the convention, the new companies along with the existing ones all had the chance to coordinate and update everyone involved on the operation and future of the network.
Starting with the closest geographically, Yachtalia, based in Massa, Tuscany, is a well-established business and is already the service centre for the Northern Tyrrhenian sea (Tuscany and Liguria), with a history specialising in the provision of engineering, organisational and logistics support for construction and refitting projects on yachts of various sizes and types. Soon the company will also be the first official CMC Waveless distributor.
Yacht Service Team, on the other hand, will sell CMC Marine and Waveless systems in Spain, as well as performing servicing and maintenance work. A naval services company, its repair and storage facilities are located at the Barcelona Nautical Centre in Marina Vela and it has offices in Marina Port Vell, where the naval engineering department is situated.
Blue Point Yachting, based in Cyprus and with offices in Lebanon, has also joined the CMC Marine family. The Cypriot company operates as an official dealer and representative in Cyprus and Lebanon for many important yacht brands, including Azimut Yachts, Sea Ray Boats, Nautor's Swan and Elan Sailing Boat, as well as representing Kohler Generators in Cyprus.
The other two companies operate in Asia, a region of growing importance for CMC Marine. After its successful Taiwan roadshow last year and the contract to supply Stabilis Electra to leading Chinese shipyard HeySea, CMC recently closed the sale of a refit project in Hong Kong on an Azimut 80.
The new service centres in Asia are Next Wave Yachting and Marine Service Asia. Next Wave Yachting, based in Hong Kong, was established in 2012 and also works as a boat designer and a vendor of new and used yachts. It is a very well-known and established company, with offices in Shenzhen, Hainan, Xiamen and Zhuhai.
Marine Service Asia will handle sales and provide assistance both in Hong Kong and the Philippines through a team of international and local experts with wide-ranging know-how and experience in the marine industry.