Cobalt Boats of Australia and Bennington Boats of Australia move to The Boat Works
Cobalt Boats of Australia and Bennington Boats of Australia have opened new national headquarters at Gold Coast-based shipyard The Boat Works. Both companies are now showcasing their latest models in a purpose-built, 350sq ft showroom and marina facility.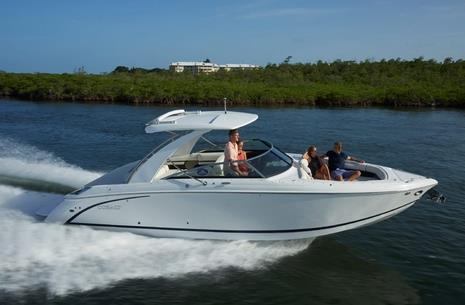 Cobalt Boats of Australia distributes the US brand of bowriders in Australia. The new showroom will display new Cobalt boats, ranging from the 20ft 200S to the 36ft R35 luxury runabout, as well as a selection of pre-owned vessels.
Also in the state-of-the-art showroom will be pontoon boat brand, Bennington. The first of the brand's 2019 models, from the entry level 22ft up to the 30ft twin engine QX models with a beam of 10ft, have arrived and are available for inspection.
According to Andy Clayton, general manager of the Cobalt and Bennington brands, luxury pontoon boats are the fastest growing boating niche in new boat sales in the US and Bennington holds the number position in terms of market share.
"The range of plush models starts at $59,000 up to over $300,000-plus for the top-of-the-line 30 QX model," he says. "In addition to being beautifully designed and built, they are perfect for rural Victorian rivers, lakes, Gold Coast Broadwater, Moreton Bay, Sydney Harbour and Hawkesbury waterways."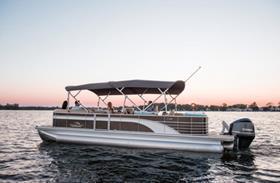 Shane Subichin, The Boat Works general manager, says Cobalt and Bennington are welcome additions to the diversity and choice at the vibrant marina and shipyard – soon to be Australia's largest.
"The Boat Works' southern yard is booming," he says. "Club Marine, Twin Disc Pacific, Seakeeper and now Cobalt and Bennington have opened showrooms here in the past few months, and there will be a few more major boating brands joining The Boat Works' community very soon.
"It's a busy time, as the northern yard's expansion continues to progress through with Stage 2 & 3 underway. Our customers and tenants are all benefiting from the increased activity."