Essential focus on new product and facility investment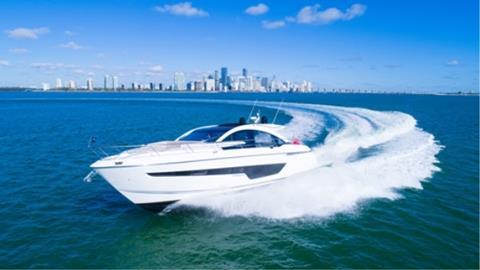 Since the new ownership took over at Fairline Yachts in early 2016 following the collapse of the company, Fairline's management has pursued a consistent strategy of rebuilding resources and investing in new product development, new facilities and existing facility upgrades. This continues, with some staggering to match operational needs with revenues being generated.
This was the message at the company's press conference at the recent Cannes Yachting Festival. Fairline CEO David Tydeman emphasised: "We are investing in three areas: facilities, people and product."
The company announced in the second half of August that it had entered into a partnership with the RiverRock European Opportunities Fund and secured a £15m cash facility. In conjunction with the current owners, the capital investment will be used to accelerate Fairline's exciting product development agenda. The partnership with RiverRock will help Fairline build on the successful expansion of the business during 2019, which is forecast to deliver more than 80 yachts and a turnover of circa £50m.
The investment in new product was very visible at the Cannes Yachting Festival and the Southampton International Boat Show. At the former, Fairline had the global launch of the F/Line 33 and the Squadron 68. At Southampton, the Squadron 50 had its global launch, the Targa 65 GTO had its UK debut, and the Targa 45 Open and Squadron 53 were also among the craft displayed.
The new Targa 45 GT will debut at Boot Düsseldorf in 2020. This was described in Cannes as a "global product suitable for both the northern and southern hemispheres". It features an enclosed salon and will be able to carry a Williams 280 tender. Also for the future will be a Targa 58 GTO which will premiere at Cannes 2020 and include a three-cabin layout, be shaft-driven and have a crew cabin but different layouts will be available.
Alongside the Squadron 50, as part of Fairline's new 50ft series of models, will be the Targa 50 Open and the Targa 50 GT. In respect of the new F/Line, a model in the 38ft-40ft range is being developed.
Fairline recently faced problems at its new Hythe facility when 30 workers who were taken there became surplus to requirements as projects came to an end. Fairline plans to build all models over 60ft in Hythe, including a new 82ft flagship yacht. Tydeman said in Cannes: "As the work builds up, we hope to take the 30 back. In the meantime, one of the sheds has been let to Sir Ben Ainslie and the Ineos America's Cup team.