Ring Power Corp to distribute CXO300 diesel outboard engine in State of Florida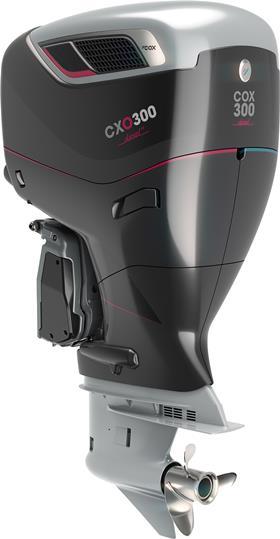 UK-based Cox Powertrain has chosen Ring Power Corp as its exclusive distributor for Florida. The announcement was made at last week's Miami International Boat Show, where Ring Power teamed with the British engine manufacturer to promote its CXO300 diesel outboard.
Ring Power Corp is one of Florida's largest maritime propulsion specialists and Caterpillar dealers.
"We believe the Florida market offers one of the most significant opportunities for Cox Diesel outboards in the Americas, if not globally," said Ring Power's president, David Alban. "The State of Florida provides both unique and diverse market segment opportunities for Cox diesel outboards and we are fortunate to have many of the best-in-class recreational outboard boatbuilders located here in Florida. "
The USA's south-eastern seaboard region, says Cox Powertrain, is one of the company's key markets, and a high proportion of its recreational sales are expected to come from the Florida boating community following a significant growth in the number of twin, triple and quad outboard powered boats sold in the state and a big demand for a viable high-powered diesel outboard.
"This is an opportunity for us to represent a brand-new engine product which currently has no equal in the market place," Alban adds. "As a customer service organisation, it provides Ring Power the opportunity to access a new customer base that we currently do not serve. This also aligns well with our core business of providing best-in-class products with unequalled product support."
A US demo program will take place in a number of key states, commencing this spring. To register, visit www.coxmarine.com/en/demo