Solé Diesel to represent UK firm's outboard diesel engines in Spain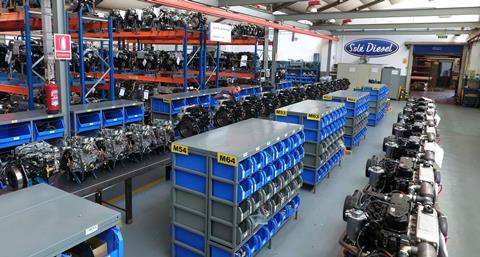 The UK's Cox Powertrain has chosen Solé Diesel to distribute its outboard diesel engine range in Spain.
The family-owned company, based in Barcelona, will be on hand at Expomar Fair in Burela, Spain for those seeking advice on the CXO300 diesel outboard.
"Solé Diesel has much influence in the Spanish market and we are excited to welcome them to our expanding group of distributors," says Joel Reid, Cox Powertrain's global sales director. "Their exceptional experience and strong customer service in this territory makes them the perfect partner for us."
Solé Diesel joins an exclusive global alliance of Cox distributors that have been chosen for their expertise in diesel engine solutions for both professional and recreational maritime users.
"We are very confident on the success of the CXO300 in the Spanish market, where there is a demand of diesel outboard engines above 300hp and Cox will fill that gap," says Javier Altayó, sales manager of Solé Diesel.
The CXO300 is the world's highest power density diesel outboard. The final concept CXO300 is based on a four-stroke, V8 architecture. It has been developed for professional applications, where performance, durability and fuel efficiency are paramount.