Dutch shipyard to start building its first 220-passenger cruise ship in Romania this year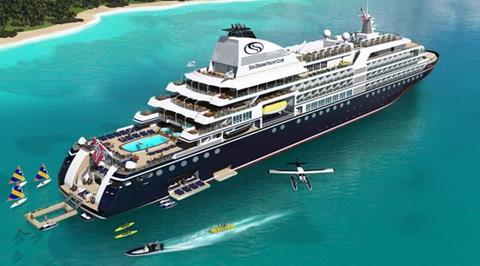 Already active in 14 marine markets including superyachts, family-owned Damen Shipyard Group of the Netherlands is entering the luxury cruise market.
It will start building its first high-end cruise ship – the 155m, 220-passenger SeaDream – this year in Romania. Delivery is scheduled for September 2021.
The contract with Oslo-based SeaDream Yacht Club marks a historic moment, says Andrea Trevisan, Damen Cruise senior vice-president of sales and marketing. She says more cruise contracts lie ahead, adding: "We are looking forward to a long-term cooperation with this unique ultra-luxury brand."
Under the slogan "it's yachting, not cruising", Sea Dream Club offers luxury travel in a "hidden, refined style" that includes five-star dining on tours in tropical and polar regions.
Damen makes standardised vessels for 14 markets, from war ships to dredgers to superyachts. It markets the latter through its Amels unit. The company launched Damen Cruise in 2018 and will be active in the building and servicing of ocean, coastal and river cruise vessels.
Damen Shipyards Group operates 36 shipbuilding and repair yards worldwide, employing 12,000 people. It has delivered more than 6,500 vessels in more than 100 countries.