New partnership to focus on sales and service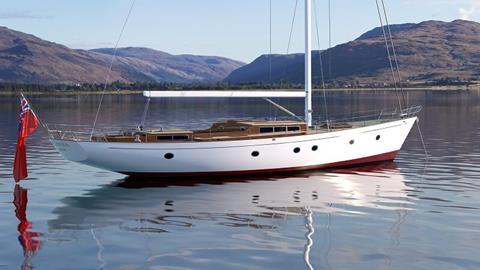 A new partnership has been established between the UK's Discovery Yachts Group and the Spanish arm of the UK's Berthon Group. The two companies will work together to deliver sales and service in the Balearic Islands, with Berthon Spain becoming Discovery's 'brand ambassador' for the region.
Lymington, UK-based Berthon has long been involved in the sales of pre-owned Discovery yachts. Early next month the Discovery Yachts Group will be opening its new headquarters, also in Lymington.
Berthon Spain has a skilled service team that is used to refitting, servicing and managing yachts. They also have a wealth of local knowledge about berthing, infrastructure and information on some of the best places to sail.
Discovery Yachts is very much on an expansion path. The company is currently marketing five brands, including the 2018 launch of Britannia Yachts. The first vessel in the new brand was the 22.5m Britannia 74.
Discovery also bid for the UK's Oyster Group when it fell into problems last year and has since made an approach to acquire the Elan yacht brand.
"At Discovery Yachts Group, we are proud to be building a premium product," says sales director John Burnie. "We are therefore thrilled that all owners of Discovery-brand yachts will now have the benefit of a high-quality sales and after service organisation which is permanently based in the frequently visited Balearic region."
At Berthon Spain, managing director Andrew Fairbrass adds: "We know the Discovery brand well and have always been impressed by their great design and fantastic build quality. We look forward to working with Discovery to offer their great new range of sailing yachts, as well as offering a warm welcome and good service to current Discovery owners sailing and enjoying Balearic waters."
Discovery and Berthon will be showing a Southerly 480 at the upcoming Palma Boat Show, which runs from April 27 to May 1, 2019.