US manufacturer of wireless yacht remote controls enhances integration with Vetus thrusters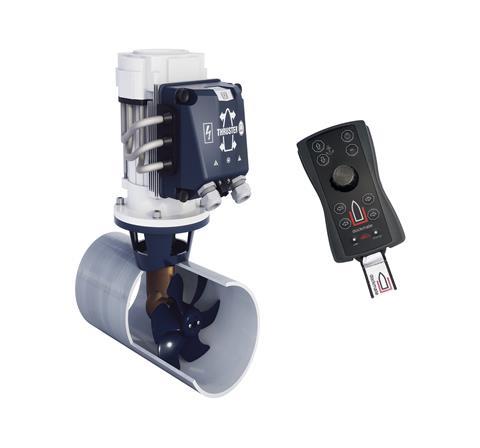 Dockmate, the US manufacturer of advanced wireless remote controls for yachts, has expanded its relationship with Dutch thruster manufacturer Vetus.
Delivering "plug-and-play" connectivity with common engine and thrusters controls, Dockmate's wireless remote-control system allows boaters to remain in complete control of the boat's movement while away from the helm, where visibility is often very limited. Building on its highly successful partnership, the Dockmate system now integrates fluidly with the complete catalogue of Vetus thrusters.
"Vetus offers boaters some of the most powerful and versatile thruster solutions on the market," says Brian Sheehan, Dockmate US spokesperson. "Our close technology partnership has allowed us to achieve deep product integration and offer Vetus customers a unique, fully-customisable product that relieves the stress of manoeuvring in tight quarters and single-handed docking."
"The Dockmate team truly understands the benefits of thruster technology and has designed a solution to increase confidence and enhance peace of mind for boaters," says Chris Deboy, vice president of sales and marketing at Vetus. "We are confident that our customers will greatly enjoy the benefits Dockmate's intuitive wireless control add to the simplicity of low-speed manoeuvring and docking."