World's largest charter firm teams up with Navtours to open new locations in Rhode Island and New York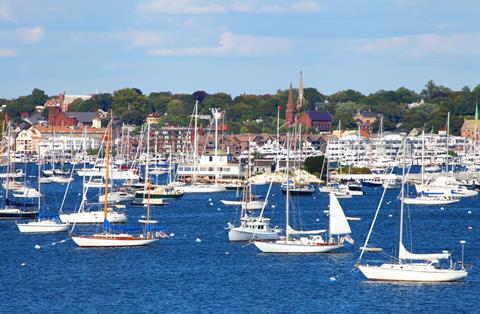 Dream Yacht Charter, the world's largest privately owned yacht charter firm with a fleet of over 1,000 boats, has teamed up with Navtours to open new bases in Newport, Rhode Island and Lake Champlain, New York.
Newport, a historic sailing town, is the gateway to Cape Cod, Martha's Vineyard and the Hamptons among other US northeastern destinations. The Dream Yacht Charter base is located at Christie's Landing.
Lake Champlain in New York is a deep-water lake and established sailing region surrounded by the Green Mountains of Vermont and the Adirondacks of New York. The company now has a base at Plattsburgh City Marina.
"Our base in Newport's yachting village, where sailing is a way of life, will feature brand new catamarans," says Yanik Aubé, a partner at Navtours.
"Our other base is in the full-service Plattsburgh City Marina, centrally located on Lake Champlain. Both cruising regions offer friendly people, gastronomy, glamour, breathtaking scenery and beautiful anchorages, making both cruising areas perfect for a memorable summer vacation."
Next Stage Capital recently made a long-term investment in Dream Yacht Charter alongside French catamaran builder Fountaine Pajot – an investment that provides the charter firm with a secure platform for sustainable growth.
"Our investment in the US market continues to grow as we recognise the importance of providing close-to-home sailing destinations for our North American customers, as well as introducing the regions of Newport and Lake Champlain to our global audience," says Loïc Bonnet, Dream Yacht Charter's founder.
Bonnet established Dream Yacht Charter in 2000 with just six yachts in the Seychelles. The company is now active in more than 50 destinations worldwide.