Zeelander Yachts has delivered two Z55 sport cruisers to the US and Russia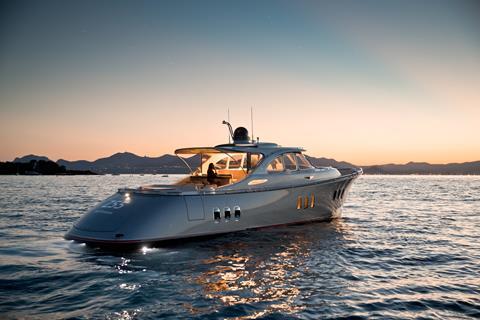 Zeelander Yachts of the Netherlands has expanded its international reach with the delivery of two new Z55 sport cruisers to the Great Lakes region of the US and Moscow, Russia – the company's first-ever sales in these locations.
Launched at the 2017 Cannes Yachting Festival, the Z55 is a 17m lobster-style yacht with a modern twist. The exterior lines were developed by the Zeelander design team in collaboration with award-winning designer Cor D Rover.
The latest deliveries of the Z55 bring the total number of sales to date to six.
"These sales in 'exotic' locations are an indication of the far-reaching appeal of the Zeelander brand around the world," says Floris Koopmans, Zeelander's marketing coordinator. "But there is one thing that is universal. Zeelander owners are looking for something unique that expresses their taste. They understand what it takes to create the very best and with Zeelander they have found their match."
The Z55 has a deep-V hull made from GRP using infusion techniques. Powered by twin Volvo Penta IPS 1200 engines for high manoeuvrability and power combined with world-class fuel efficiency, it has a range of more than 500Nm at 28kt and a top speed of 42kt-plus.
As with the entire Zeelander range, the Z55 is completely manufactured in Holland, at the state-of-the-art Zeelander Yachts facility in Groot-Ammers. The base price of the Z55 with twin Volvo Penta IPS 950 engines is €2.245m. An upgrade to twin IPS1200 costs another €101,200.
Meanwhile, the first hull in Zeelander's new flagship, the Z72, was launched in April for an American client. It has now arrived in the US and will make its world debut at the 2019 Newport International Boat Show in September.
"The Z72 is not just a bigger version of the Z44 or Z55: it's a more modern evolution of the series with updated design," says Koopmans. "For example, the sheerline is S-shaped instead of C-shaped, giving her a slightly slicker, faster appeal. Also, her stern is wider and more voluptuous.
"The result is a profile that is a reinterpretation of the iconic and timeless design that made the Z44 and Z55 so successful."