Moonen Yachts secured new owners in August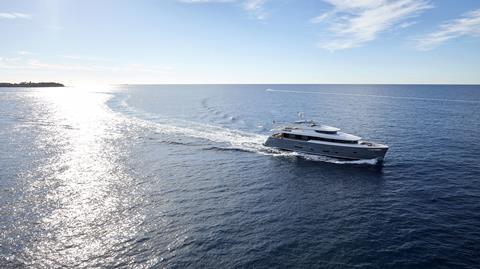 Dutch boatbuilder Moonen Yachts secured new owners in August, and is planning to invest in expanding its production capacities next year, as well as start a number of new projects, senior company representatives told IBI.
"We currently have a 36m Martinique yacht under construction, and we will start the next one in January 2020. However, we do understand that our next generation clients would like to see a different design, though with the typical Moonen signature, referring to the classic lines of which Moonen is famous for," said Marianne Hendriks, marketing manager at Moonen Yachts.
"For these new designs we work together with well experienced and high-end design houses like Harrison-Eidsgaard, Omega and Bannenberg-Rowell for the exterior and Studio Indigo for interior designs. All the new designs will be based on our hull designs, as we know these yachts have great sea-keeping performance and are all prepared for transatlantic crossing."
In August 2019, Australians Matthew and Louise Baxter purchased the boatbuilder, which was set up in 1963 as De Ruijter Shipyards, raising hopes for expansion and investments among its management. The takeover could help advance the company's declared objective of becoming a leading market player in the construction of semi-custom, steel-aluminium superyachts ranging from 30m-50m (98ft-164ft).
"We have trust in these new investors and have faith that they will establish a strong future for Moonen Yachts," Johan Dubbelman, the chief executive of Moonen, said at the time of the acquisition. "The 30m-50m market is solid for well-built designs, and our plans are to increase production. Currently we have one award-winning, 36m Martinique in build, she's 50% ready. The focus is to have her on display at the Monaco Yacht Show 2020."
According to Moonen Yachts' marketing manager, some of the boatbuilder's strategic goals for 2020 include: selling the 36m (118ft) YN199 yacht, with delivery scheduled for August 2020; launching the construction of a new 36m YN200 craft, with delivery slated for January 2021; starting up a new 44m (144ft) yacht, as well as carrying out various investments in the shipyard's capacities and strengthening the boatbuilder's sales force.
The YN199 is the company's second yacht to be built on its 36m Martinique platform, featuring exterior design by Dutch designer René van der Velden, with naval architecture by Diana Yacht Design in collaboration with van der Velden. The yacht's interior styling and decoration will be developed by its future owners and London-based interior designers, Studio Indigo, according to Moonen Yachts.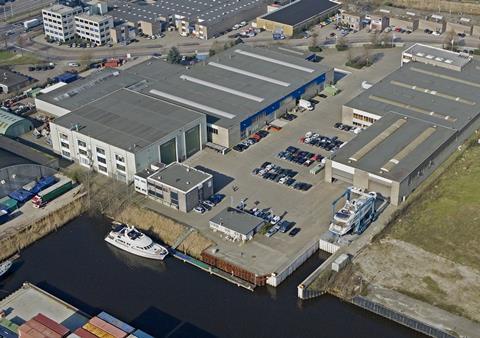 "We can build up to three yachts at a time, with a maximum length of 45m. In case of larger yachts, we have a close cooperation with a facility nearby, that can berth up to 55m in length and has access to open water as well," Hendriks says. "Moonen yachts stand out in terms of low noise levels, tailored stabilisation and excellent performance. These parameters are related to naval architecture, engineering and construction."
The Dutch business is currently operated by a workforce of about 30 employees at the company's shipyard in 's-Hertogenbosch, in the Netherlands' North Brabant province.
"Our craftsmen are without a doubt our greatest asset. They are the creatives that make each Moonen yacht so remarkable. Many of them have been with us for decades," according to the boatbuilder's marketing director. "Our facilities at the yard include an in-house design and engineering office, mechanical and interior outfitting departments, carpentry shop, metalworking shop, a paint shop and acclimatised outfitting sheds also suitable for complete paint jobs."
"Choosing one of our proven platforms, including 30m, 36m, 42m or 50m, combines the certainty of exceptional stability and handling with the versatility of endless customisation," Hendriks says.
Asked about the boatbuilder's main export markets, the company representative says that its sales are dispersed globally.
"Our focus is global, although we see most of our owners using their yachts in Florida, the Mediterranean and Australia. The owners do not have to have residency in these areas, they come from all over the world. Our sales focus is mainly targeted on the three indicated areas, but in today's world of communication and online presence we are known everywhere," Hendriks said. "Our sales are sometimes organised via a broker company, and for some vessels, we bring them to the market ourselves."