Zeelander Yachts says sales of new motoryachts were up 30% in 2018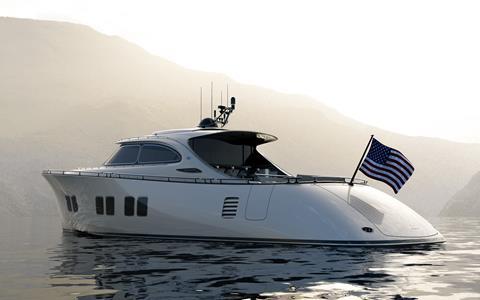 Zeelander Yachts of the Netherlands has revealed that 2018 was the company's most successful year ever, with a 30% increase in new motoryacht sales. The Dutch builder also has a solid order book for 2019 and a new flagship due for delivery this spring.
"It's been an exciting year for the shipyard and we are going to keep up the pace in future," commercial director Leonardo van den Berg claims. "It's a pleasure to confirm that again we have increased our sales – by 30% at the end of 2018 compared to the end of 2017.
"The geography of our clients is also growing," he adds. "Mostly, they come from the United States, but we have orders from the Netherlands and Russia as well among other countries. And as I mentioned, we continue strong sales performance in the USA."
Zeelander hit several milestones in 2018, including the start of construction of its new flagship Z72. At 22m, it is the largest Zeelander model to date and is due for delivery this spring, offering superyacht levels of comfort with smart use of space.
Last year also saw the company build its fastest Zeelander ever – the Z55 with 2000hp engines, launching it at FLIBS. Zeelander has also announced a cabriolet version, the Z55 Corniche. The concept has been elaborated and will be released with full details later this month.
The first hull of Z55 Corniche is currently under construction and is set to be launched at the 2019 Cannes Yachting Festival in September.
Zeelander says that other new models are currently in the works at the shipyard's own design department. More information will be revealed closer to the end of 2019.