Bolidt's new centre is located near its head office on the fringes of Rotterdam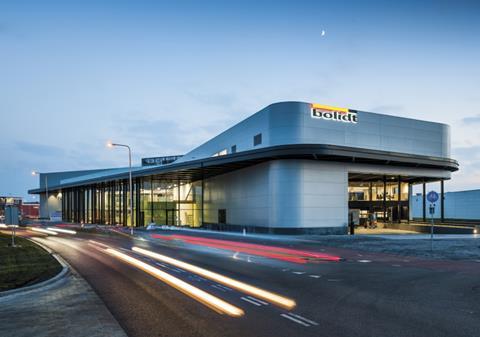 Bolidt has opened a new Innovation Center that grants visitors insight into how the Dutch company develops and produces its synthetic thermoset surface covers, including marine flooring and decking. Bolidt built the light and airy centre near its head office on the fringes of the Port of Rotterdam.
"It is one of our largest investments ever," Bolidt group marketing director Michel van der Spek told IBI. "Much of it went into the new R&D centre that's part of the Bolidt Innovation Center. We'll use it to develop new synthetic applications."
Bolidt markets synthetic, polymer-based materials, systems and applications for decks and floors that meet safety, design, sustainability and other standards. At the Innovation Center, its partners can peek over the shoulders of Bolidt workers and also "try their hand at developing materials of their own" together with Bolidt, says Van der Spek.
"Most visits will be by invitation-only so we can stage sector-specific, tailor-made visits," he adds.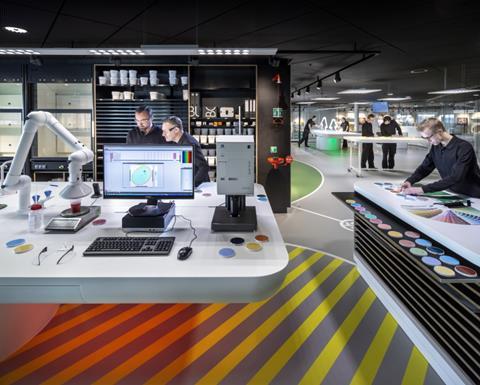 The Innovation Center has an advanced climate chamber and accelerated weathering lab to test materials in harsh environments. Guests are typically maritime industry professionals, but also educators and knowledge and research centres. The Bolidt Innovation Center will officially open later this year.
Annually, Bolidt covers 2 million square meters with its seamless synthetic systems. Its marquee products include the world's first Ferrari race track (aboard the Norwegian Joy cruise ship), glow-in-the-dark decking that harvests and stores solar energy, and flooring with embedded LED lighting.
In 2009, Bolidt created the Esthec brand for the yachting sector.
The company operates in over 35 sectors, from marine flooring and decking to surfaces for museums, arenas, roads and bridges. Bolidt was the first supplier to replace teak with the synthetic Bolideck Future Teak. Its smart materials can detect presence and store energy.