One Stop Marine is based out of Middle Harbour Yacht Club in Mosman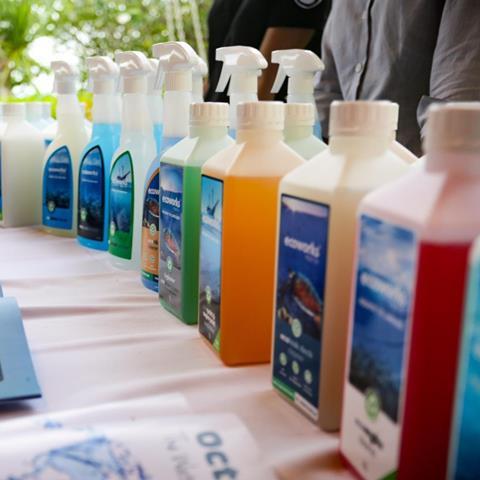 UK-based Ecoworks Marine has expanded its distribution network by officially appointing One Stop Marine for Australian territories.
Ecoworks is a UK supplier of sustainable cleaning solutions to the marine industry, offering a unique collection of products that are fully bio-renewable, quickly bio-degradable and sustainably formulated.
One Stop Marine, founded by professional sailor Mitch White, brings a number of services to the marine industry in Australia, Including boat maintenance and management to some of the world's top racing yachts. The company operates out of Middle Harbour Yacht Club in Mosman, New South Wales
"I have been a professional sailor for 18 years, having crossed most of the earth's oceans," says White, a regular at the Sydney Hobart with 19 under his belt. "I have seen the negative and even tragic effects of boat cleaning and related products directly in the sea and the sea life. This is why I am so thrilled to become the distributor for the full range of Ecoworks Marine products and contribute to cleaning up the oceans (as well as the boats!)."
The full range of Ecoworks Marine products will be available in Australia for resale from December 2020.