Belship will represent the UK firm in Belgium, Luxembourg, the Netherlands and Germany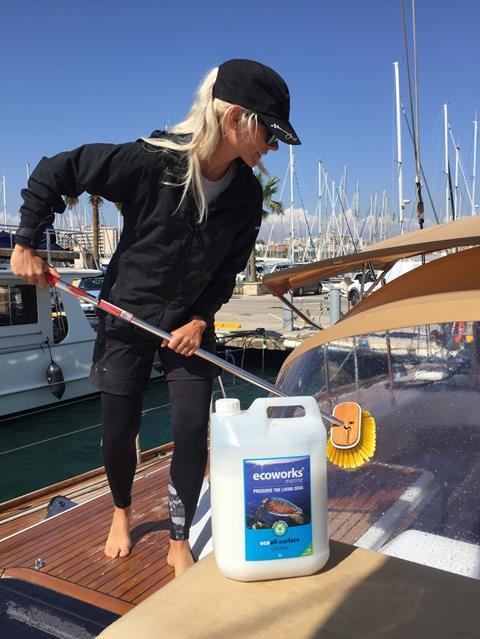 Ecoworks Marine in the UK has chosen Dutch distributor Belship to represent its sustainable interior and exterior cleaning products range in Belgium, Luxembourg, the Netherlands and Germany.
The announcement coincides with Boot Düsseldorf where, for the first time, Belship will be exhibiting the range of Ecoworks products on their stand in Hall 10 (stand A56).
Ecoworks Marine recently expanded into France, the US and South East Asia, thanks in part to a growing focus on sustainability. The agreement with Belship will further grow the company's presence in Europe – especially in the Netherlands and Northern Germany, two of the key superyacht new-build capitals.
Scott Johnston, managing director of Ecoworks Marine, says the company has many synergies with Belship. "Their blend of focus on both the superyacht and new-build market as well as the chandleries in the region is perfect for us.
"We already work with a number of superyachts and new builds and we are fast growing in the small boat chandlery market too, so to work with a distributor who reflects that in their business is perfect for us."
Ecoworks products are now available to order from Belship and will be on their stand at Boot Düsseldorf, where visitors will be able to discuss the products with their team.