Co-owned by Groupe Beneteau, SGB Finance has provided more than €2 billion in total financing since 1999
With 20 years of experience in financing of new and pre-owned boats, SGB Finance claims to be one of Europe's biggest marine lenders, offering financing solutions through some 250 distributors across France and Europe. Since established in 1999, SGB has provided more than €2 billion in total financing across 34,000 loan applications.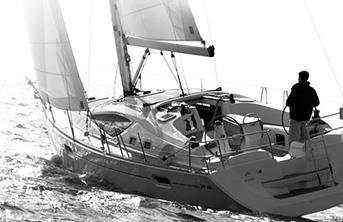 SGB Finance is jointly owned by Groupe Beneteau and French financial services company CGL (Compagnie Generale de Location d'Equipements SA) – supporting development of sales via floorplan financing for dealer inventory and retail financing for customer sales (purchases of new and used boats, leasing programs, and insurance). The finance division also supports fleet sales to charter companies.
According to Beneteau, more than half of the new boats sold by the Group in France are covered by financing with SGB Finance.
Initially established in France, SGB Finance also distributes its products and services through brokers in Italy, Spain, Portugal, Germany and the United Kingdom. In February 2018, Groupe Beneteau signed an agreement with LH-Finance for the North American market, enabling it to offer financing solutions under the trading name Groupe Beneteau Financial Services. The bespoke financing solutions offered in America are available exclusively to dealers and customers for Groupe Beneteau's various boat brands.
Within Beneteau's annual accounts, the finance business is consolidated on an equity basis, posting €4.18 million in net income (Group share) for the 2017-18 fiscal year, versus €4.67 million the previous year. Overall, SGB Finance managed nearly 2,400 finance applications in 2018 in Europe.