New 43ft catamaran designed for family distance cruising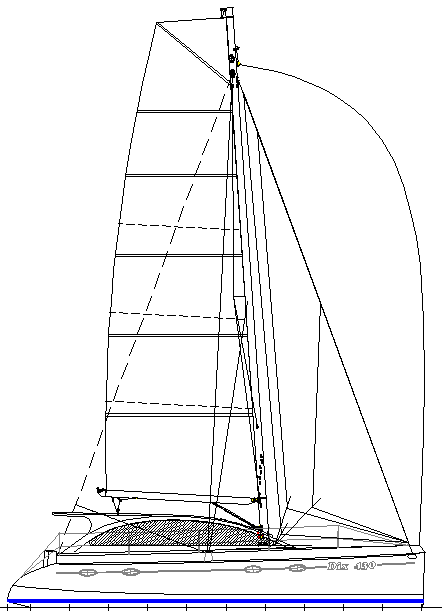 Plywood kit manufacturer Exocetus Marine has added a new 43ft Dudley Dix catamaran design to its kit range.
The Dix 430 radius chine plywood construction adds to two earlier cat designs, the Dix 470 and DH550 cats. Dix described the latest boat design as "a good size for family distance cruising and lazing around the islands."
"Exocetus marine wanted to expand their kit range down to smaller cats as well, so they commissioned a new 43ft cat with a similar aesthetic to the bigger boats," Dix said in a recent post on his website.
"Exocetus Marine will have the programming for cutting the Dix 430 completed during the second quarter of this year."
"In addition to the kit option, the Dix 430 can also be built from plans or from plans plus Mylar bulkhead patterns. They can be ordered through our stock plan pricelist," Dix said.
UK-based Exocetus Marine designs and manufactures plywood kits and components for Dix's catamaran range.
South-African born Dix has branched out from designs for amateur sailors to larger specs suitable for professional custom builders. Designs range from plywood and steel to GRP production, from 8ft to over 60ft.