International markets identified as key to growth for newly merged dock and boat lift manufacturers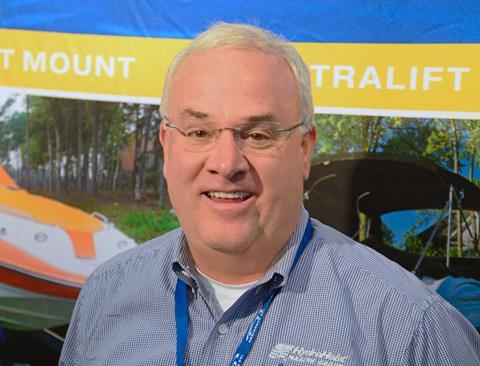 When boat lift manufacturer HydroHoist Marine Group Inc merged with ShoreMaster LLC last month, the newly combined entity became the largest dock and boat lift company in North America, with HydroHoist already the dominant brand in the southern half of the US and ShoreMaster enjoying leading market share in the north. Well entrenched in its domestic market, a top priority for the newly combined company is to leverage assets with a view to growing its combined export business, according to HydroHoist president and CEO, Mick Webber.
"We've been actively developing an international distribution base for many years, and we presently have a strong customer base in Australia, the Middle East and western Europe," says Webber. "It's been a focus for us, especially with our saltwater product which we call HarborHoist. ShoreMaster does not have the same level of exposure to the international markets, and that product has tremendous potential. So we're working closely with the US Department of Commerce and that will be part of our mix as we continue to develop our export business at key trade shows around the world."
With export sales presently accounting for around 10% of HydroHoist's overall sales, Webber says he looks forward to introducing international customers to the merged company's combined product lines. "Our export business has been growing steadily and we're confident that will continue," he says. "We feel like we can populate those channels that we have already existing and insert the ShoreMaster product lines."
Founded in 1964, HydroHoist manufactures a range of boat lifts for vessels from 1,500 to 60,000 pounds which are sold through five distribution facilities serving an international distribution and dealer network. In business since 1972, ShoreMaster offers aluminium, steel, plastic and fabric waterfront equipment sold under its ShoreMaster, Rhino Marine Systems, PolyDock Products, Shoreline Industries, ShoreMaster Fabrics and OEM Industries brands.