Oy Maritim Ab will distribute UK firm's fenderCovers and other mooring products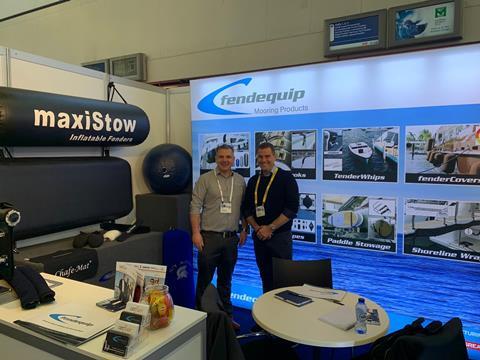 UK-based mooring specialist Fendequip has appointed Finland's leading equipment wholesaler, Oy Maritim Ab, as a distributor of its fenderCovers and other mooring-related products. The deal was announced at last week's METSTRADE Show in Amsterdam.
Headquartered in Veneentekijäntie, Helsinki, Oy Maritim is said to be the largest wholesale distributor of yachting equipment in Finland and other regions including Russia, the Baltics and Poland.
Maritim's CEO Kim Tigerstedt says: "Fendequip are renowned for high-quality fenderCovers and other mooring products. Oy Maritim is already an exclusive distributor of Polyform Norway fenders and adding Fendequip fender covers to our range will further strengthen our position as a wholesaler within the marketplace."
Fendequip MD Paul Chown adds: "We're delighted to have signed Oy Maritim to represent Fendequip products in Finland. We look forward to a very long and successful partnership."
Established in 2004, Fendequip manufactures fender covers and mooring-related products from its base in Wincanton, Somerset. The company has a worldwide network of service centres, dealers and distributors who supply their products to the trade and chandlers.