The new plant will reduce electricity consumption by up to 79%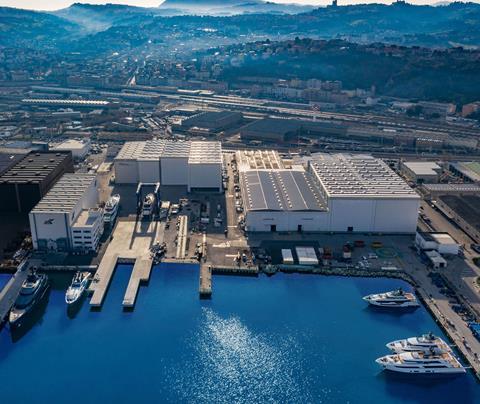 Italy's Ferretti Group is investing in a trigeneration plant at its Ancona Superyacht Yard for the production of combined cooling, heat and power in order to improve energy efficiency and sustainability.
The plant will be capable of reducing the amount of electricity and thermal energy needed to air-condition the production environment by up to 79%. Ferretti's Ancona yard covers an area of over 25,000sq m and requires constant temperature control.
Samso Spa, Energy Service Company (E.S.Co.) will be responsible for the design and installation of the plant. It will comprise a high-efficiency, gas-fired co-generator with an electrical power of 500kWe and thermal power of 600kWt, together with a 460kWf absorber for the production of cold water for cooling that uses the thermal energy recovered from the plant itself.
Once fully operational, Ferretti should see a 79% reduction in electricity consumption and a 32% drop in thermal energy, leading to an estimated annual primary energy saving of 20%.
Ferretti has also installed a solar photovoltaic system onsite for the production of electricity and for the conversion of lighting systems with LED lamps.