Fairline's F//Line 33 express cruiser to be fitted with Fischer Panda UK generators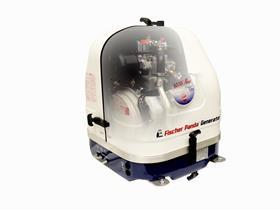 Fischer Panda UK's variable speed iSeries 5000i Neo and 8000i generators have chosen by Fairline as the cost option gensets for its new F//Line 33 express cruiser.
Strengthening its partnership with the UK yacht manufacturer, the latest collaboration adds to the current agreement for Fischer Panda UK to supply its Panda PMS 10,000i model as standard for the Fairline Targa 43 Open.
"Confirmation of this exclusive agreement for the F//Line 33 really highlights our capabilities to supply multi-voltage, multi-frequency generators to fulfil the requirements of global boatbuilders," says Chris Fower, sales and marketing director at Fischer Panda UK. "It is a significant endorsement for our iSeries generators and evidence that our leading quiet, light, environmentally-friendly and fuel-efficient systems reflect Fairline's high standards of design and build quality."
The F//Line 33, Fairline's latest day boat, was designed by Alberto Mancini and will launch at the upcoming Cannes Yachting Festival in September. Fairline will offer the Fischer Panda 5000i Neo generator as an option for new owners in all parts of the world except the Americas, where the option will be the 8000i in 120V.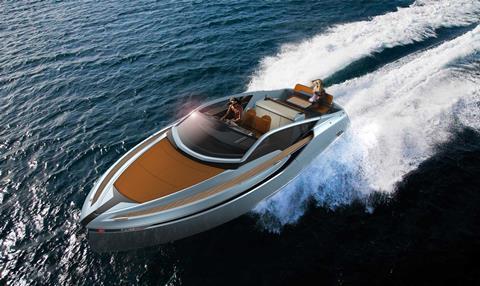 "When designing a smaller express cruiser like the F//Line 33, selecting efficient and lightweight provisions is an important part of the process," says Fairline's concept manager, Andrew Pope. "Fischer Panda generators are compact and, coupled with their variable speed design, allow the generator to operate at a much quieter level than their fixed speed competitors, whilst also increasing the service life of the working parts as they are operating more efficiently. This in turn provides a long-lasting and non-intrusive experience for Fairline's customers."
The F//Line 33 is configured with twin Volvo Penta V6-240 petrol engines, the option of either twin Volvo V8-430s or twin Mercruiser 8.2 litre petrol V8s. A diesel option utilising twin D3-220s from Volvo is also available.
Part of Fischer Panda's variable speed iSeries 'Perfect Power' range, the Panda 5000i Neo uses Fischer Panda's in-house designed water-cooled FPE320 single cylinder diesel engine. Both the 5000i Neo and 8000i are ideal for boat owners with limited space who are looking for independence away from marinas or shore power. They are fitted with Fischer Panda sound insulation and water cooling.