Marine powertrain specialist appoints Turkish distribution partner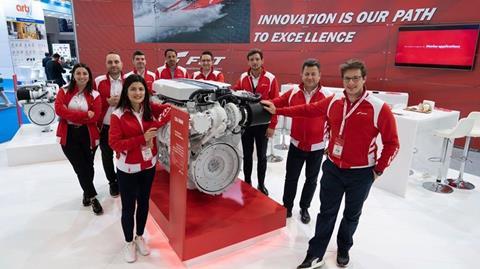 Italian engine specialist FPT Industrial has named Yakamoz as its exclusive distribution partner in Turkey.
FPT Industrial is a brand of CNH Industrial, dedicated to the design, production and sale of powertrains for on and off-road vehicles, marine and power generation applications.
The new partnership will strengthen FPT's presence in Turkey and increase business opportunities, with a particular emphasis on the marine and power generation segments.
"Because of its strong dealer and workshop network in the country, Yakamoz has the potential to advance FPT Industrial's local market share by offering not only the brand's products, but availability of a wide range of spare parts, 24/7 service support and engineering support for innovative and tailor-made solutions," says the company in a statement.
Located in the province of Izmir, on the coast of the Aegean Sea, Yakamoz will focus mostly on FPT Industrial marine solutions. As a high-growth market for the brand, Turkey also has great potential in the industrial and power generation segments, which will be explored by Yakamoz, especially with the introduction of Stage V emissions standards in the country.
To further promote FPT Industrial in Turkey, Yakamoz has invested in human resources and in new facilities.
The partnership will be inaugurated at the CNR Eurasia Boat Show, where, from February 22 to March 1, Yakamoz is exhibiting FPT Industrial's marine solutions (Hall 7, stand A06) such as the record-setting engine C16 1000 and the premium integrated marine control system Red Horizon.