Austrian boatbuilder signs agreement with Russian yacht distributor the Burevestnik Group
Frauscher Boats says it plans to significantly expand its presence in Russia. For this purpose, the Austrian boatbuilder recently signed an agreement with Burevestnik Group, Russia's leading distributor of boats and yachts, to help promote its products on the local market.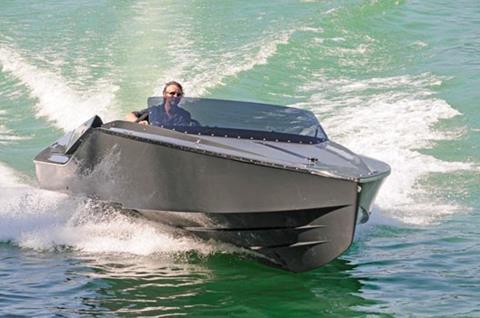 According to Alexey Lukash, a senior manager of Burevestnik Group, Frauscher prefers to works on semi-custom basis, which is atypical for this segment of the boat market. This should, however, attract high demand from Russian customers, the majority of whom prefer to build their boats and yachts in accordance with their own personal needs.
The use of such an approach has already resulted in an increase in sales for Frauscher on the Russian market.
"We like this approach very much, especially taking into account that the majority of Russian boat customers usually have their own ideas and visions regarding with the final, desired product they want," says Lukash. "This can be seen on an example of the Frauscher Demon, a boat that was delivered to Russia in 2017."
Instead of the standard 800lt diesel engine, it was equipped with the Mercury Racing engine with a total capacity of 2,200lt. Installation of such an engine was full in accordance with the personal wishes of the customer.
According to sources at the Russian Yachting Association, Frauscher is not the only EU boat producer planning a massive expansion into Russia. The same plans are currently being considered by some of the company's main rivals from the EU region.