The two NTG member companies have strengthened their presence in the US and Spain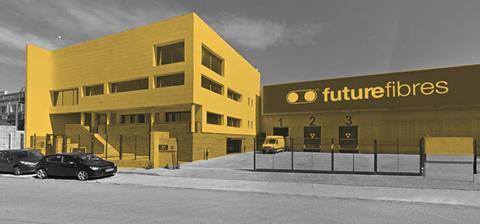 Two member companies of the North Technology Group (NTG) – Future Fibres and RigPro – have expanded their resources in Spain and the US respectively.
Future Fibres, a leading supplier of composite rigging, has strengthened its design team with the expansion of skills and resources at its new Spanish facility in Valencia. This move involves bringing its design expertise closer to customers and ensuring the best customer experience possible.
Going forward, Future Fibres will be further concentrating its skills base in Valencia, with both additions to the design team and sales department, all housed at the company's new 5,000sq m state-of-the-art facility.
In the US, RigPro has upgraded its management structure. The US facility, which currently houses RigPro's rigging division as well as Future Fibres' production and R&D department, will now become the main point of contact for customers needing support.
The centralising of each department situated in the same location will enhance the flow of communication among all parts of the business, enabling a quicker turnaround in customer enquiries and needs.
Building on a strong foundation of success, RigPro has increased its management strength with the appointment of a new leader for the RigPro US business. Erik Bernstrom will move from his current role in the Future Fibres sales team to take up his new position as RigPro US business manager, effective immediately.
Bernstrom will report to the director of service based in Palma, Stefano Scarpa, and is tasked with growing RigPro's service presence throughout the US, working with the highly-experienced senior RigPro US team, including Chuck Brown and Dave Moffet.
RigPro has already seen substantial growth in Europe and New Zealand, and with Bernstrom's understanding of the American market, the company will be well-placed to replicate this growth in the US.
Commenting on the announcement, Future Fibres general manager Jim Austin said: "Future Fibres is always seeking to improve our operations to better satisfy the demands of our customer base. This decision has been taken with our clients' satisfaction being the primary focus. With both our team of design experts and our sales team moving to Valencia, we will be more agile due to the proximity and therefore be able to better fulfil our clients' needs."
Of Bernstrom's appointment, Scarpa explained: "I am delighted to welcome Erik to the RigPro team. Our Rhode Island business has already been performing strongly under the leadership of Chuck Brown and I am confident that with the addition of Erik's many years of industry experience and his knowledge of the American market we can further develop the RigPro brand and bring our services closer to many more customers."