Electronics manufacturer receives designation for second consecutive year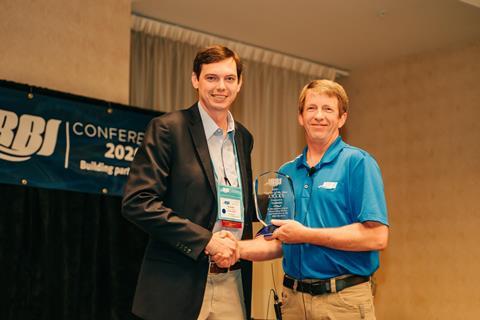 Garmin International Inc has been named supplier of the year by US-based purchasing cooperative Independent Boat Builders Inc (IBBI). This marks the second consecutive year that Garmin has been awarded the designation.
As the industry's largest purchasing cooperative, the IBBI's 18-member network of boat brands collectively builds nearly 25% of all boats sold today in the lucrative US market. Garmin has been a supplier of choice for the IBBI since 2014, and was named its exclusive marine electronics supplier in 2018. In July the company extended that exclusivity agreement or a five-year term, adding its Fusion audio equipment brand.
Presenting the award to Garmin at its annual meeting held this month, IBBI president Tom Broy said that Garmin impressed the organisation's boatbuilder members in both terms of product and service. "The supplier of the year award is representative of the dedication that Garmin has to the IBBI boatbuilders and our collective customers," said Bray. "We're proud to do business with such a trusted and recognised manufacturer."
Garmin was recently named manufacturer of the year for the fifth consecutive year by the NMEA, an honour given to the most recognised marine electronics company for support of products in the field.