Yards closed until early April due to coronavirus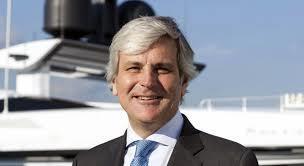 Italian superyacht builders Baglietto and CCN, subsidiaries of the Gavio Group, will combine as soon as possible under the Baglietto brand.
This future action, which was made known few days ago in the Italian Repubblica magazine, has been confirmed to IBI by a Balietto spokeswoman. She also indicated that the Baglietto and CCN yards are currently closed until April 3, 2020, in line with the Italian government's measures to curb the spread of the cononavirus.
Raffaella Daino said: "We are living in very hard times but we want to be positive for the future. I can confirm the news in Repubblica magazine that Baglietto and CCN will merge under the Baglietto brand in the nearest future."
As for Bertam Yachts, the group's US brand, it will continue to operate as an American company but Daino said that "a European branch will be started."
In other information she indicated that the negotiations to buy a large area of land currently owned by the neighbour to the Baglietto shipyard in La Spezia are still ongoing. The negotiations were first mentioned by Baglietto CEO Michele Gavino at the Monaco Yacht Show last year and, if successful, the additional area would allow an expansion of the present shipyard by more than 50%.
In another move, Daino told IBI: "In the meantime we have finished the construction of a third big shed for the construction of yachts up to 65m (213ft)."