Vanquish Yachts and Critical Minds join Dutch association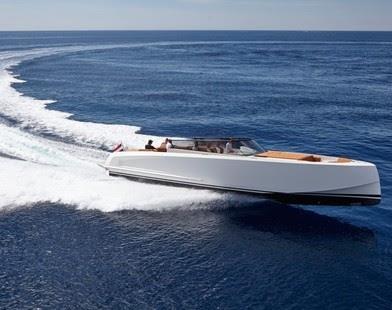 Two new companies have joined the HISWA Holland Yachting Group – Vanquish Yachts has become a member while Critical Minds is a new partner company.
The HISWA Holland Yachting Group, whose members include some of the world's top superyacht firms, now represents 25 members and 10 partners in total.
Vanquish Yachts builds high-performance motoryachts from 5m-18m (16ft-58ft). However, as many as seven new models are said to be in development. Its product investment programme includes models from 3.4m-28.4m (11ft-93ft), taking the company into the lower end of the superyacht market.
The VQ90 model is a variation of Vanquish's successful VQ models which combine speed and comfort. This new model offers clients customisation options along with flexibility in that there are four different layouts that can cater for eight to 10 guests. While the VQ90 offers speeds in excess of 40kt, the VQ Veloce 90 model can take this up to around 50kt.
Other models in the company's sizeable development plan include the VQ45, VQ52 T-Top, VQ60, the VQ Veloce 65 and the VQ75.
Vanquish Yachts was established in 2012 by Tom Steentjes, a man with a passion for quality and technology as reflected by the Vanquish model range. By trade he is a master welder and before entering the marine industry, in his late teens, he set up a successful firm building custom equipment for the fast-food industry which he sold by the time he was 30.
HISWA Holland Yachting Group's new partner company, Critical Minds, helps builders cope with the growing size and complexity of yachts, offering support to help meet budgets, quality challenges and turnaround times. The company supports yacht-builders by optimising their processes and planning to help prevent wasting time and materials.
Highlighting the strength of the Dutch superyacht building industry, HISWA recently announced that 11 yacht projects from the Netherlands have been nominated for the World Superyachts Awards, held in the middle of May. Those nominated are Amels' Dancing Hare and Volpini 2, Feadship's Promise, Heesen Yachts' Irisha, Moonen Yachts' Beluga and Brigadoon, Oceanco Yachts' Black Pearl and DAR, Royal Huisman's Aquarius, and Vitters Shipyard's G2 and Thalia.