Hong Kong Boating Industry Association to host its first ICOMIA Executive Committee meeting later this month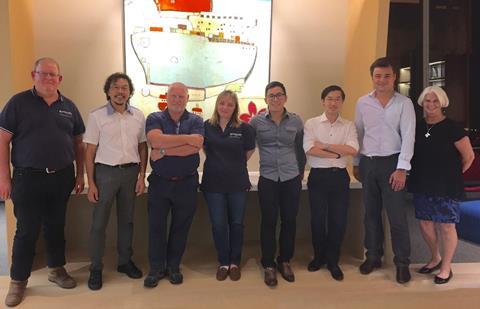 The Hong Kong Boating Industry Association (HKBIA) is now one year old and has firmly established itself as the 'go to' organisation for all matters concerning the pleasure boat industry.
Speaking to IBI earlier this week, HKBIA chairman Simon Boyde said the first year was spent creating the infrastructure for the association, which now has 44 member companies.
"Setting up the articles of the HKBIA, bank account, bilingual website, international and local government relations and recruiting members have taken up the bulk of the time for the first year," he said. "We have now formed a Council to represent the various sectors, with representatives who update the Council on various developments."
Talking about activities with the Hong Kong government, Boyde added: "The Government Liaison Group, under the leadership of Lawrence Chow, has been actively engaging with the Hong Kong Government Marine Department, offering professional advice on construction and safety standards for pleasure vessels, surveying, qualifications and clarification on the required documentation for registration of vessels newly arrived in Hong Kong, as well as the perennial mooring issues Hong Kong faces."
The HKBIA is now a member of the International Council of Marine Industry Associations (ICOMIA) and has been working with them on bringing international co-operation and standards into Hong Kong.
"The work with the Hong Kong Marine Department is a primary focus for this and they are considering our proposal to focus on CE regulation, with its associated ISO standards, as a standard for new boats under 24m brought into Hong Kong," Boyde said. "These initiatives should simplify regulations and the applicability of them in Hong Kong in the future.
"Membership of ICOMIA and the Hong Kong General Chamber of Commerce (HKGCC) has enhanced the reputation and exposure of Hong Kong, in particular our marine businesses with both organisations giving members a variety of benefits. The membership of ICOMIA is of particular importance for us, giving Council and members access to the resource guidelines published by other professional marine bodies from around the world."
The HKBIA will be hosting the spring ICOMIA Executive Committee meeting at the end of March this year, which will give HKBIA members the opportunity to meet with leaders of the industry from around the world and for the ICOMIA representatives to understand the Hong Kong market, its opportunities and limitations.
According to Boyde: "Business in the leisure marine sector has been good over the last year, which is welcome. After three rather quiet years, boatbuilders in China are getting busy again which is helping the marine equipment sector."